Three Ontario Ministry of Natural Resources and Forestry employees from our region are in Australia over the holiday season, helping in the war against the worst bush fires that country has ever seen.
Response and operations general manager Stephanie Maragna won't identify the trio, other than to say they're from the Cochrane and Timmins offices.
"They are on the Gospers Mountain fire, which is the largest fire in Australia" she says.
Gospers Mountain is about 350 km northwest of Sydney.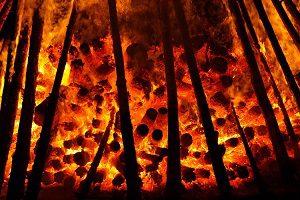 The local MNRF workers all providing logistical support.
"Two of the three individuals are working in the operations centres," Maragna explains. "They're responsible to conduct more of the short term and long term planning.  We have one individual in the field.  He is responsible for dispatching aircraft, but we do not have any firefighters who are battling the flames."
The three from our area are among nine MNRF employees down under.
Maragna acknowledges that they're all sacrificing Christmas and New Year's by going over on 38-day deployments.
"We look at it as an opportunity as well to support Australia, considering in many instances they've come and helped Canada," she states. "They haven't necessarily come to help Ontario, but we recognize that it's a reciprocal agreement and anything we can do to help, that's what we're here to do."