In the first of what will become a regular feature during the COVID-19 pandemic, Porcupine Health Unit medical officer of health, Dr. Lianne Catton will be on the air regulary with Moose FM news director Bob McIntyre.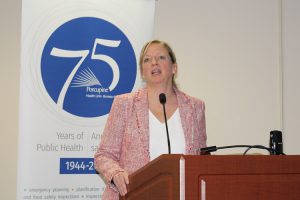 Dr. Catton will address the latest issues and questions about the pandemic.
Here is their discussion for Friday, March 27.