Two long time veterinarians were honoured for their commitment to the region on Saturday night. The Northern Corridor Chamber of Commerce presented Drs Ramasurian and Susan Ramkumar with the lifetime achievement award during the gala.
Dr. Susan says Kap became more of just a place to work.
"It became a place where we put down roots, raised our four children, and watched them grow into remarkable individuals," she said.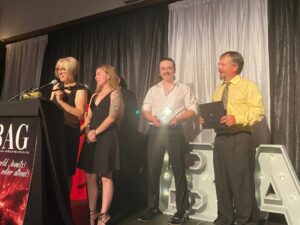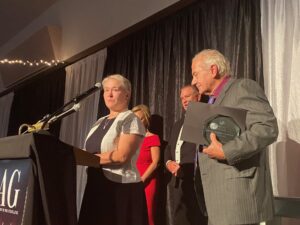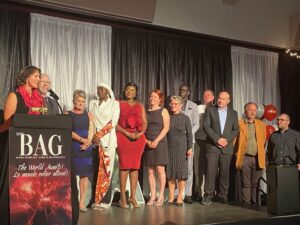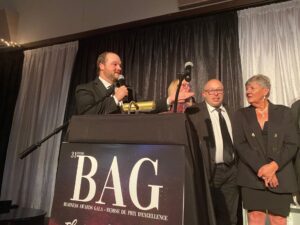 Note not in attendance to receive their award was Moonbeam Country Store — Digital Transformation Award.
She says their work has gone beyond carrying for both large and small animals.
"But also being about caring for people in this community," she said. "We witnessed the joy and support of pet owners and we are really honoured with the trust you placed in us."
There were several other awards handed out during the evening including: Villeneuve Construction receiving Business of the Year. Taffy's Convenience as new business of the year, while the Kap Nordic Ski Club- Not-for-Profit of the year. Caisse Alliance-outstanding workplace; Digital transformation to Moonbeam Country Store. ClaSi Spa (Classy) won the Customer Service Award and Centre de Loisirs – community builders.