A broken hydro pole is being blamed as the cause of a lengthy power outage in Kapuskasing on Friday afternoon.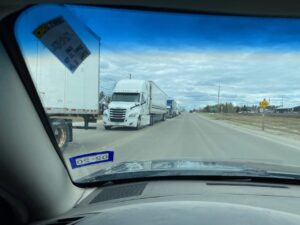 Power went out for both Hydro One and Northern Ontario Wires Customers shortly after 1 o'clock and wasn't restored until about 7:30 pm. The Kapuskasing Fire Department responded to a small grass fire cause by the damaged pole and the low hanging hydro lines.
The incident forced the closure of Highway 11 in both directions during the length of outage.