The smiles are not just contained on the cookies as officials from the Warm Belly Soup Kitchen and the Food Bank are beaming with the early results from the sales of the Tim Horton's Smile Cookie Campaign.
Kitchen Coordinator Amanda Rickard says Kapuskasing is fourth ranked in the country.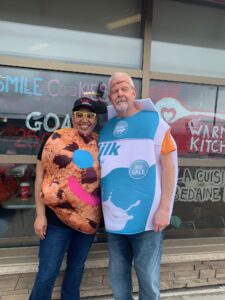 "We have sold as of yesterday just over 4,000 cookies so by end of day we will be closer to probably 6,500," she said. "We are over the moon with our numbers. We have worked incredibly hard, the staff been incredible and we have had over 200 people volunteer including the schools decorating the cookies.
Buying a smile cookie for a $1.50 benefits both the soup kitchen and the food bank. In Hearst proceeds go towards the Camp Source of Life program.