UPDATE: Mother and daughter have been found safe.
A missing person case currently being investigated by police in Timmins is of special concern, because there's a 17-month-old girl involved.
Timmins Police Service communications coordinator Marc Depatie says 20-year-old Kaytlin Vaillancourt and her daughter Leilah Clark haven't been seen since early Saturday morning. Depatie has a message for the young mother.
"If she's hearing this, please call the Timmins Police Service without delay, so that we can confirm your wellbeing," he urges. "We're not interested in anything that led to this situation, we're just wanting to determine your wellbeing and your current whereabouts."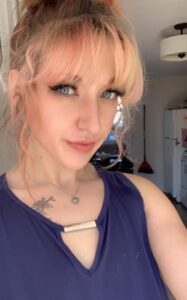 The pair could be anywhere.
"We're looking into her (Vaillancourt's) cellphone and banking records and that's the things that would give us an indication as to where she is at present," explains Depatie. "So we're hopeful that this yields some useful information in determining her current whereabouts."
No Amber alert has been issued, because Vaillancourt has legal custody of Leila. If you've seen the mother and daughter or noticed any social media activity about them, you're asked to contact Timmins Police at 705-264-1201.