For the first time since March 13th, class will be in session in English public schools in our region, starting Thursday, September 3rd.
DSB-1 director Lesleigh Dye outlines the safety protocols in a video posted to the board's website.
"For students in Grades 4 to 12, there will be masks or face coverings," she tells parents. "We are asking all staff and students to walk on the right hand side of the hallways. We're really encouraging frequent handwashing and the use of hand sanitizer."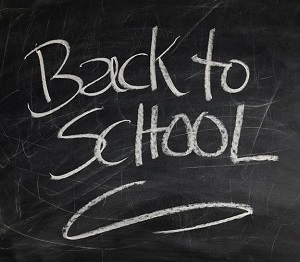 Dye says plexiglass dividers will be up in some classrooms, and physical distancing will be practiced as much as possible.
The school year will begin with a staggered entry, to allow the schools to establish and fine-tune their new practices.
"If your last name (begins with)  A to H, we're welcoming you on September 3rd; A to P on September 4th and then all our students on September 8th," says Dye, asking you to pre-register your children if you haven't already.